By the end of this article, you are going to find out several surprising facts. From medical scams to running fake degree rackets. I tried to make it as authentic as I can by providing appropriate references. There's more to this person than meets the eye. So, hold your breath and read on!
अगर आप हिंदी भाषा पसंद करते हैं तो कृपया पोस्ट के अंत में वीडियो देखें। By clicking "Translate>>" on righthand top corner you can read this article in हिन्दी, বাংলা, ગુજરાતી, தமிழ், తెలుగు, ਪੰਜਾਬੀ, ਮਲਿਆਲਮ, اردو, and ਨੇਪਾਲੀ.
Who is Biswaroop Roy Chowdhury?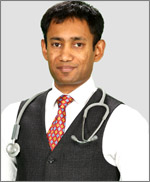 He is a self-proclaimed doctor (a quack) who previously was a Bollywood actor and associated with the various media, and memory training-related activities until 2013. He has no foundational medical or paramedical qualifications and NOT a Doctor. He is not registered as a medical professional in India or anywhere in the world. He operates via his network of various fraudulent organisations and social media. He misleads gullible people to believe that they without medications can cure chronic and other deadly diseases, such as diabetes, heart conditions, Autism, Cancer, Polio, AIDS, COVID-19.
When his quackery gets exposed he hides behind Nutritionist title. What does a Nutritionist get to do with a stethoscope around his neck OR treating chronic illnesses? Even to label him as Nutritionist he has no such training or qualifications although there are no regulations and anyone can badge them as Nutritionist.
What real doctors and Naturopathic (Traditional Medicine) say about this Quack
He became famous from stunts and creating sensations. This is the crux of his tricks. Let's see what real doctors and Traditional Medicines Practitioners say about his tricks.
'Diabetes cure in 72 hours' is easily 'scam of the decade' and was one of the most popular YouTube search for diabetes in the recent past. Here, the 'quack' conducting the seminar accuses that common men are being cheated by the health care industry saying that diabetes is incurable.

Vijaya Kumar Venugopal and Keerthana Rajasekar (Department of Yoga and Life sciences, S-VYASA University, Bengaluru)
Vijaya Kumar Venugopal is currently an Assistant Medical Officer in Govt. Yoga and Naturopathy Medical College, Chennai. Read the full paper:
'Diabetes Cure in 72 Hrs': Increasing Number of Bogus Claims in the Reversal and Management of Type 2 Diabetes Mellitus – A Review
What is being allowed is illegal. People should be warned against such activity. There is no cure for diabetes.

Delhi Medical Council's Anti-Quackery Cell
https://www.thehindu.com/news/cities/Delhi/doctor-offers-cure-for-diabetes-in-72-hours-invites-minister/article7335402.ece
Decoding a Fraudster
His website labelled him as the "…internationally acclaimed Indian Medical Nutritionist having a doctorate in Diabetes from the Alliance International University, Zambia" This is nothing but a marketing gimmick. He is about 48 years old and reading the above tag-line anyone unaware of him will make unconscious assumptions that he is a veteran who has many years of experience and expertise in this field. He combines this with his great oratory skills and confident body language to make it all believable. Bare in mind scamming is an art and not everyone can do it.
To decode him let's have a closer look at his career in chronological order:
So, until approx. age 41 he has not been associated with the medical profession and suddenly one fine morning he is a doctor. Miracle perhaps?
Fake or Misrepresented Qualifications and Credentials
All his main qualifications and credentials that he makes the basis of his expertise are either fake, manipulated or misrepresented. Snapshot of his biography from his social media site.
We will methodically review the above claims and other credentials that he cited on his website.
Ph.D. in Diabetes Reversal "Alliance International University", Zambia
This is a bogus university in Zambia. Not recognised by the Higher Education Authority (HEA), Zambia. It's an online degree mill. It has no physical campus and all its activities take place online. Search authoritative information on International Higher education institutions here World Higher Education Database (WHED) Portal
Post Graduation in Diabetes Education IDF (International Diabetes Federation)
This is not a post-graduate course as claimed. It is merely a few hours of online course which anyone can do. Click to see what courses you can too do online
Cardiovascular Life Support Instructor AHA (American Heart Association)
It is merely a few hours of online course which anyone can do. Click on the link below to see the course information.
Advanced Cardiovascular Life Support (ACLS) Course (7 hrs online course; valid for 2 years)
Basic Life Support (BLS) Course (2 hrs online course; valid for 2 years)
Honorary Doctorate (Phd) in Public Health by Vietnam Book of Records
Vietnam Book of Record is a private company, therefore can't offer any degrees let alone a PhD. Moreover, Vietnam Book of Record is an associate company of Biswaroop.
Le Tran Truong An who signed the fake PhD certificate also Chairman of The Research Institute of Complementary Health Sciences (RICHS) and he is also linked to the bogus World Record University run by Biswaroop. http://worldrecordsuniversity.co.uk/le-tran-truong-an/
Some further information has been unearthed by a Quora user Has Legal which confirmed that signatory in Vietnam Book of Records PhD and partners of this company called World Creativity Science Academy LLP. All of these organisations link to one address in Faridabad (B-121, 2nd Floor, Greenfields)
Diploma in Transesophageal Echocardiography
It is merely a few hours of online course which anyone can do. Click on the link below to see the course information.
https://www.123sonography.com/course/teemasterclass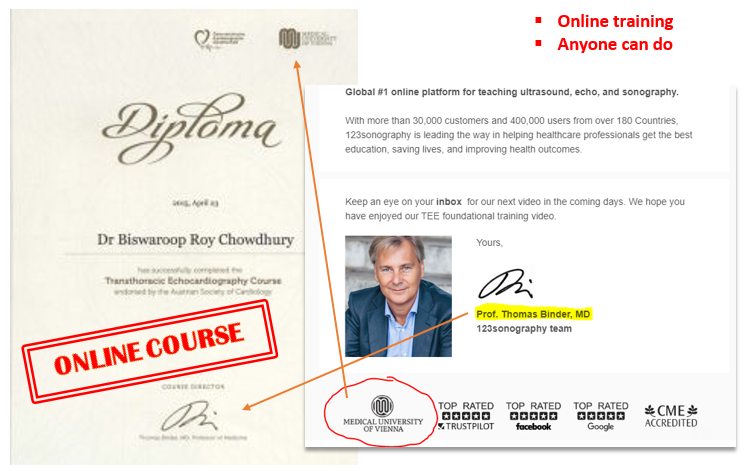 Cornell University and Harvard Medical School Courses
These are similarly a few hours of online course which anyone can do.
Membership of The American Diabetes Association (ADA)
American Diabetes Association has confirmed his membership has expired in 2015. So it is now clear that he took the membership only for a year to improve his credibility and misled. ADA has further confirmed that they sent a Cease and Desist letter to him.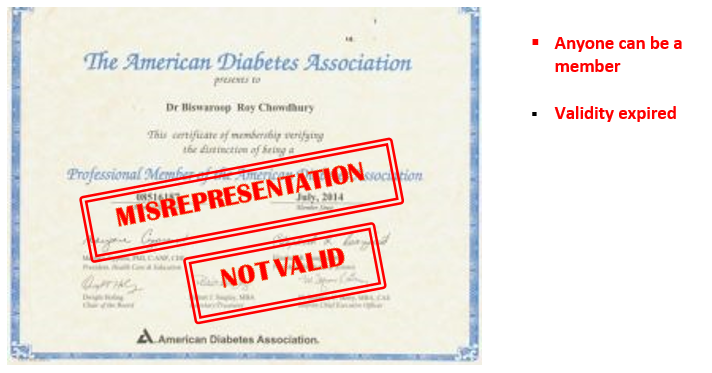 Some dubious organisations he runs:
India Book of Records (anyone can buy these records. Any claims are acceptable. Certificate of record as bizarre as counting figures with eyes closed!. You just have to make a claim online and pay. It's that simple. This will also make you eligible to earn a PhD paying lot more via his other organisation – WRU. Read below)
Indo-Vietnam medical Board (Bogus medical board masterminded by BRC and other associates to bypass India as well as Vietnam government regulators)
The Research Institute of Complementary Health Sciences (RICHS) – Part of the same organised syndicate. They give awards to each other. They crosslink fake accreditations and certifications to appear it to be legit.
World Record University (Claimed to be based in London but convocations happen in India!) World Records University which claims to be based in the UK, in reality, does not exist anywhere in the world let alone in the UK. It is a Diploma Mill solely operates from a dingy office in Faridabad, India.
This particular bogus university is now flagged up in the UK as unrecognised degree provider. Screenshot below.
To note, Prospect UK manages Higher Education Degree Datacheck (Hedd) which is a UK government-appointed university watchdog.
Have a look who is one of the distinguished recipient of the honorary doctorate conferred by World Record University. Read Gurmeet Ram Rahim Singh Insan receives doctorate from UK University. There are many other famous people don these fake PhDs from WRU. For privacy reasons, I can't name them all. But a simple google search can fetch this information if you are curious. Other fake PhD holders
World Record University also offer 6 months online Doctorate (PhD) programme!!! (I almost feel like I'm advertising for these fraudsters.) Honorary Doctorate in Nature Science and Medicine – World Record University
This nexus of dubious organisations work in tandem to defraud and fool the innocent people, government and regulatory authorities.
He claims to have his research published in the international medical journals
That's correct but this is only the half-truth. It's like someone tells you that he was the topper of his class and you believe him without knowing he paid to schools to get good marks.
He uploaded some research papers on his website to fool and gain the trust of innocent people who have no understanding of research activities. These are Fake Journals (widely known as Predatory Journals). Please read more here to understand what is a Predatory Journal.
Following Journals, he claims has published his research.
Both these are well-known Predatory Journals or Fake Journals in which anyone can publish any craps. Please click on the Journal names to check the google results. You will find numerous website that suggests these are Fake Journals.
Some other claims
Editorial Board Member of Reputed International Medical Journals
The only apparent association that he has is with the predatory publisher OMICS Group that was fined USD50 million in 2019 for deceptive and predatory publishing activities.
International Conference on Metabolic Syndrome in London:
Similar to the Predatory or Fake Journals there are Predatory Conferences. ConferenceSeries is a subsidiary OMICS Group and is reportedly "organise" Fake Conferences.
OMICS Goes from "Predatory Publishing" to "Predatory Meetings"
https://uk.trustpilot.com/review/conferenceseries.com
He is someone who doesn't lose a single opportunity to promote him, has no trace of this conference in the UK. Did anyone see a video or a picture of the above conference? I would be really interested to see.
Guinness World Records:
He makes 2 claims:
Guinness world record in 2006 for memorising 14 names with birth dates in less than two minutes
Guinness world record in 2007 for performing 198 push-ups in a minute
However, Guinness World Records online database has no records of him. Considering his fraudulent nature, it is most likely these claims too are fake.
Is it possible his Guinness record is too old therefore not in the database? Nope. I checked that too. Subhash Chandra Agrawal (India) in 2006 made Guinness record for most published letters to newspaper editors can be found in the record search.
Is it possible these records have been broken by someone else therefore not in the database? Nope. Inactive records can also be found in the database.
World's Most Translated Author:
This is a fake claim too. Please refer the following
https://en.wikipedia.org/wiki/List_of_most_translated_individual_authors
The World's Ten Most Translated Authors

Modus Operandi
His modus operandi is a classic technique used by many famous medical quacks, Charlatans and other Scammers. They instil confidence of the general public about their expertise by demonstrating they have acceptable credentials (we have seen these above) and claiming their methods are scientific. They will make you believe their absurd treatments are "more advanced" than modern medicine. They will tactfully hide their selfish motives and you will think of them as most honest souls you've ever met.
Claims of curing chronic diseases are SCAMS!!! It is not a new thing. These scams have been happening around the world for many decades. Claims of natural remedies for chronic and other deadly diseases like diabetes, heart conditions, Autism, Cancer, AIDS, COVID-19 are simply untrue and nothing but scams and disinformation. If you follow untested methods for curing Chronic illness you will create irreversible damage to your organs in the long-term.
Most of his books and videos focus on hate speech, conspiracy theories and other fake news rather than giving solid proof of any of his work and how unconventional cure works. If he has done some research work, where is that research laboratory located? When he did such research? Who peer-reviewed his research? You pick up any of his books, first 70% of the content will be about the medical conspiracy to brainwash readers, 25% patients story to gain trust, and the remaining 5% is prescription of some recipes of natural remedies. And this is what he loudly calls research!
"Natural" is not the same as "safe." Some plants and be extremely dangerous to people with specific underlying conditions. Modern medicine not necessarily means only chemicals. Several modern medications are plant extracts and pharmaceutical companies just extract and purify the effective parts of these plants so that a patient can take one pill rather than eating loads of barks and leaves. Wrong modern medical practice is also not appropriate evidence of natural treatment works and its practitioners are right. All treatment method has its usefulness but it needs to be established by its own merits.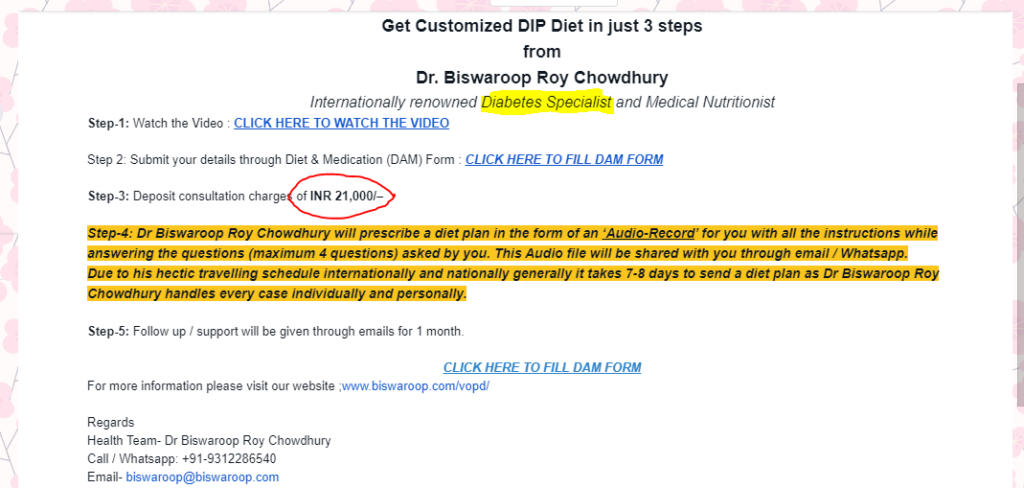 The full copy of the FIR can be downloaded from the Delhi Police FIR database http://59.180.234.21:8080/citizen/firSearch.htm . Use following information shown with arrows to find the FIR quickly.
Or alternatively to read the saved copy of the FIR please click here.
Of course, the intentions of drug companies and healthcare industries have been always debatable. But there are another set of people who fool distressed patients taking advantage of the backdrop. He is a scam artist who exploits people by taking advantage of their illness, widespread ignorance, and poor health care system in India. Please beware of them!!!
Bottom Line
Biswaroop Roy Chowdhury has taken the Art of Forgery to a whole different level. But this fraud has been BUSTED. I am eagerly looking forward to a social movement to legally corner this fraud and put him to his rightful place – in the Jail for forgery, cheating, misleading and spreading disinformation.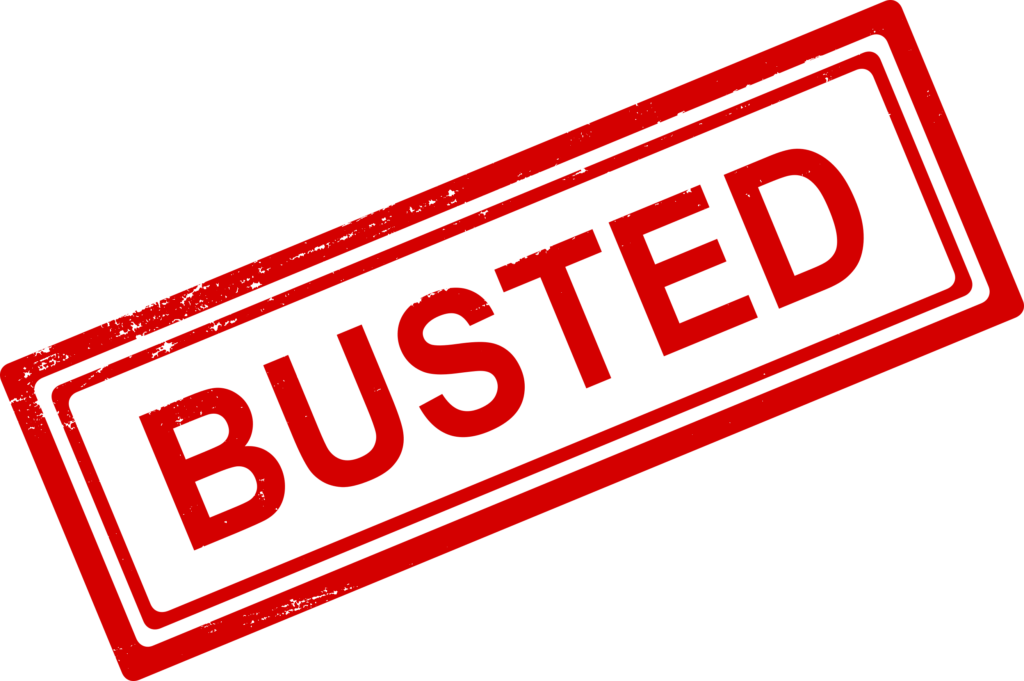 Please feel free to share this as you like. I permit you to copy/extract, or translate this in your own language and put it on your Facebook, make videos on Youtube channel, share Whatsapp and other social media accounts.
Relevant additional resources:
ASCI bans Biswaroop Roy Chowdhury and others
Are Google and Facebook Responsible for the Medical Quackery They Host?
Quackwatch: Dynamic Memory Pvt. Ltd. (Dr. Biswaroop)
ABP News myth-busting Biswaroop's absurd claim of curing diabetes
Truth about Biswaroop Roy Chaudhary: Dr. Paramjeet Singh
---